VW Oil Change Services in Newark, CA | Winn Volkswagen of Newark
Volkswagen Oil Change Services in Newark, CA
As the owner of any vehicle these days, you'll need at least one oil change per year - some of you may even need two or three, depending upon how far and how frequently you drive. In order to make sure your Volkswagen oil change service is done the right way by the right people, bring your Volkswagen to a certified VW service center. At Winn Volkswagen of Newark, that's just what we are - a certified Volkswagen service department conveniently located in an easily accessible location in Newark, CA. We've got the Volkswagen-approved oil brands that every Volkswagen owner could ever need, whether you're getting a diesel oil change for your brand new Volkswagen or if you're getting a conventional oil change for your older model. Schedule your oil change service online at Winn Volkswagen of Newark today.
Oil Changes Services
Full Synthetic - Full synthetic engine oil lasts considerably longer than conventional oil; it also keeps your engine cleaner and flows better in both hot and cold conditions.
Conventional - Made from refined crude oil, conventional engine oil keeps your engine's moving metal components lubricated so that they will not be damaged by friction.
Semi-Synthetic - This special blend of conventional and synthetic oil can provide some of the benefits of both: it's less expensive than full synthetic oil, but keeps your engine cleaner than conventional.
Diesel - If your vehicle has a diesel engine, it will require a special oil that has a different viscosity than oil meant for gas engines, as well as additional anti-wear additives.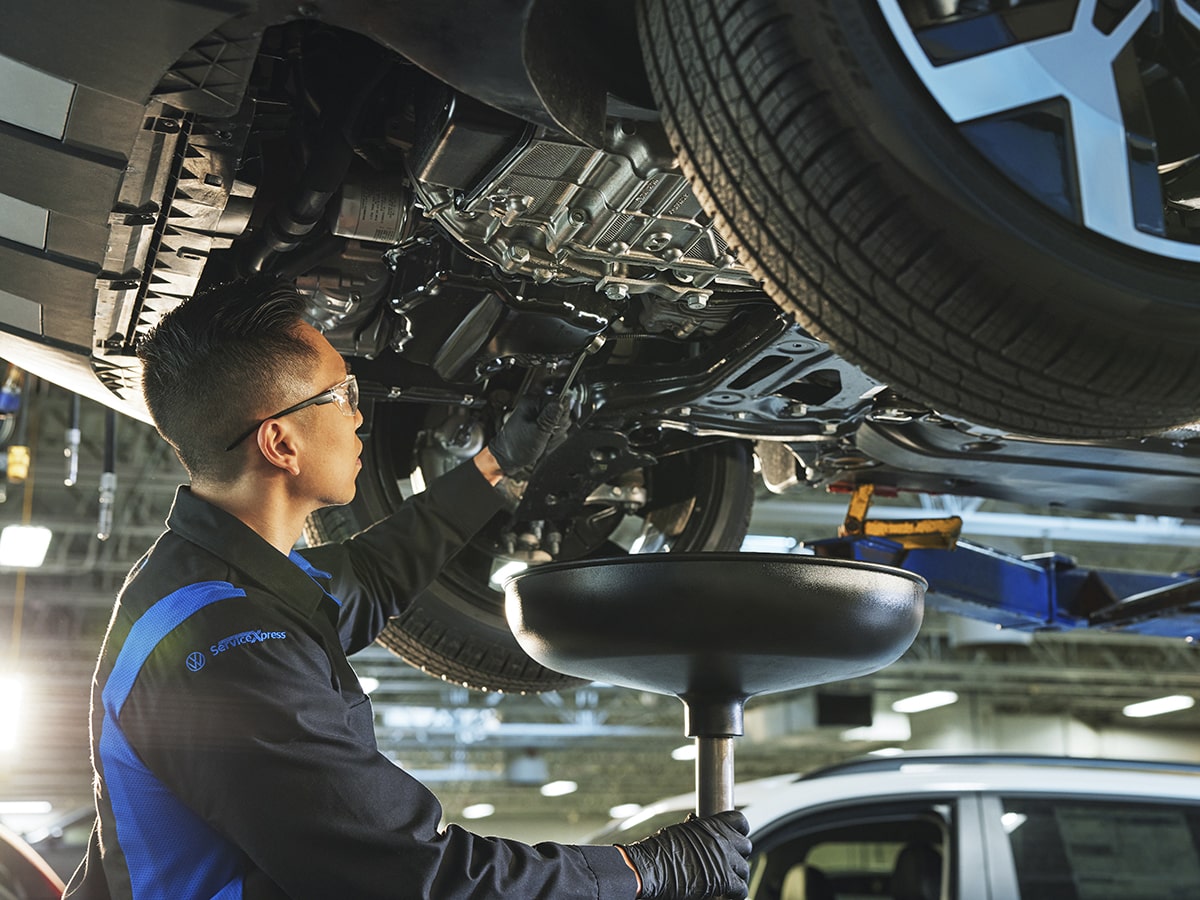 Oil Changes With the Convenience of Home / Office Pick-Up and Delivery
Winn Volkswagen of Newark offers home / office pick-up and delivery services so that you can get your oil change performed by one of our certified technicians from the comfort of your own home or office. Schedule your next oil change online with us, and don't bother leaving the house with our excellent pick-up and delivery services available at Winn Volkswagen of Newark.