VW Recommended Maintenance Services in Newark, CA | Winn Volkswagen of Newark
Winn Volkswagen of Newark Makes Recommended Maintenance Easy
Routine Volkswagen service is an important part of your Volkswagen recommended maintenance plan. Mileage-based visits are an excellent opportunity to attend to minor needs and double-check essential peak operation systems. Key mileage-based service intervals for Volkswagen are at 15,000, 30,000, 60,000 and 90,000 miles. At Winn Volkswagen of Newark, CA, we are ready to assist with all of your Volkswagen routine service needs.
Recommended Maintenance Intervals:
Volkswagen 10,000-Miles Service -

Engine Oil And Filter Change
Tire Rotation
Brake Inspection
Visual Safety Inspection
Reset Lights

Volkswagen 20,000-Miles Service -

Same As 10,000 Mile Interval Plus,
Pollen Filter Replacement
Check Exterior Lighting
Inspect Battery Starting/Charging and Brake System
Check Engine Cooling

Volkswagen 30,000-Miles Service -

Same As 10,000 Mile Interval Plus,
Brake Fluid Replacement
Front Axle Differential Lock
Volkswagen 40,000-Miles Service -

Same As 20,000 Mile Interval Plus,
Check Exhaust,
Ribbed Belt,
Interior Lighting,
Sunroof Inspection
In Depth Suspension
Underbody Condition
Engine Air Filter And Spark Plugs

Volkswagen Additional Maintenance Items -

Spark plug replacement
Air filter element and snow screen replacement
AWD clutch fluid exchange every 3 years
Brake fluid exchange every 2 years
Front axle differential fluid replacement every 3 years
Inspect vehicle safety and technology features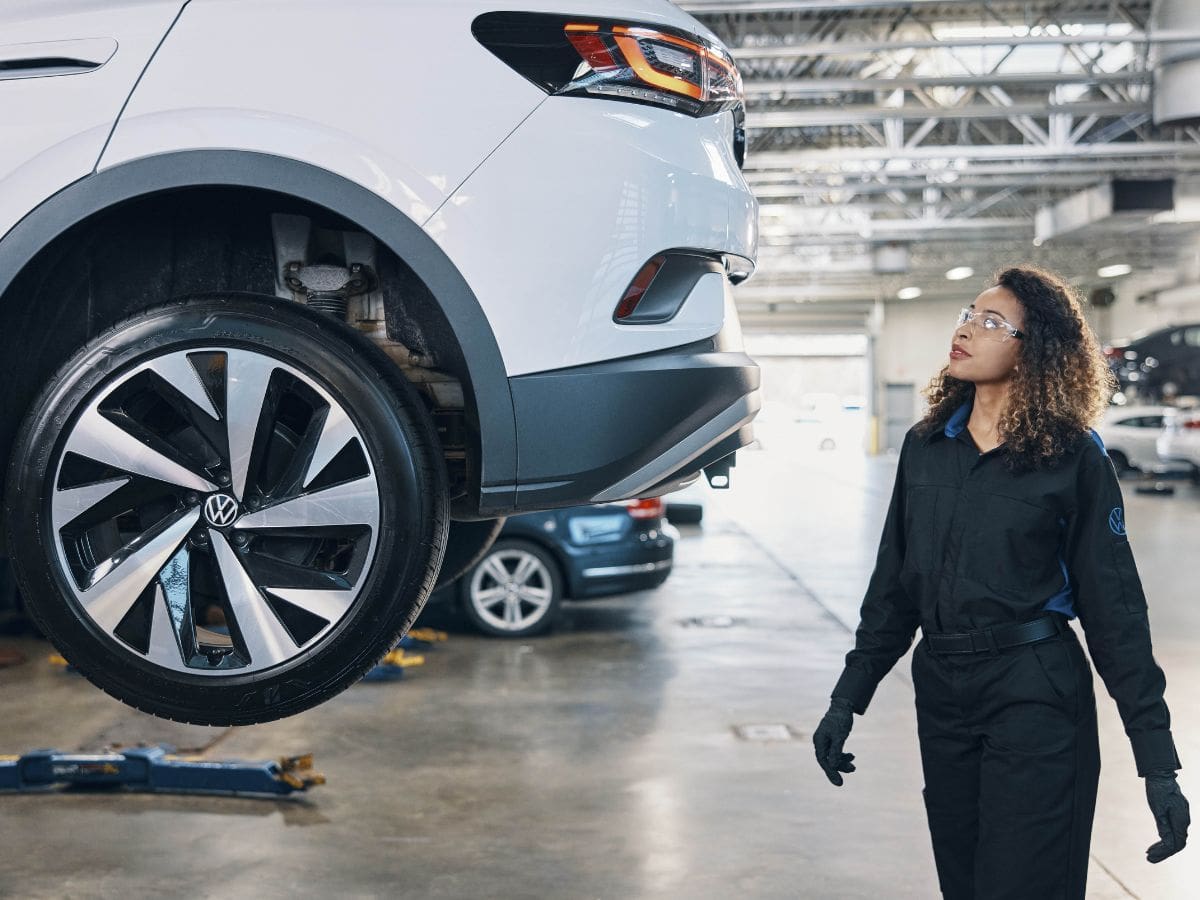 Schedule Recommended Maintenance at Winn Volkswagen of Newark, CA
To keep up-to-date with your Volkswagen's recommended maintenance, you can schedule service online or by phone at our state-of-the-art service center. Our dealership is conveniently accessed from Newark, Union City, Fremont, and San Jose within the San Francisco Bay area.