VW Battery Services in Newark, CA | Winn Volkswagen of Newark
Automotive Battery Services in the San Francisco Bay Area
At Winn Volkswagen of Newark, we offer the full range of automotive battery services for your VW car or SUV. Our certified Volkswagen technicians are here to assist with getting you a functional battery from diagnostics to replacements. Don't put up with the stress and frustration of jumpstarting your vehicle when we can resolve the issue for you quickly and accurately. Be sure to check the service specials on our website to see if you can save money on your battery service appointment. Then schedule your appointment and let us handle the rest.
The Purpose of Your Car Battery Explained
Your car battery may be more important than you think. Of course, it helps power the stereo, automatic locks, and lights within your Volkswagen. It is responsible, however, for so much more. It provides the necessary electricity to your starter and motor via an electrical current. If your car battery drains to the point where it can no longer provide such power, your Volkswagen vehicle will not start. This is when you will need someone to help jumpstart your vehicle to temporarily give it the necessary power. Please remember that this is not a permanent solution, so you should bring your Volkswagen in for a diagnostic check.
Battery Replacement - When your battery cannot consistently start your vehicle, our technicians can remove it and replace it with a new manufacturer-approved battery.
Battery Inspection - Our technicians will inspect the battery for physical damage and perform a test to make sure that it can still hold a sufficient charge.
Battery Terminal Cleaning - The battery terminals can sustain a buildup of corrosion that makes the connections looser; we can clean the terminals and tighten the cables.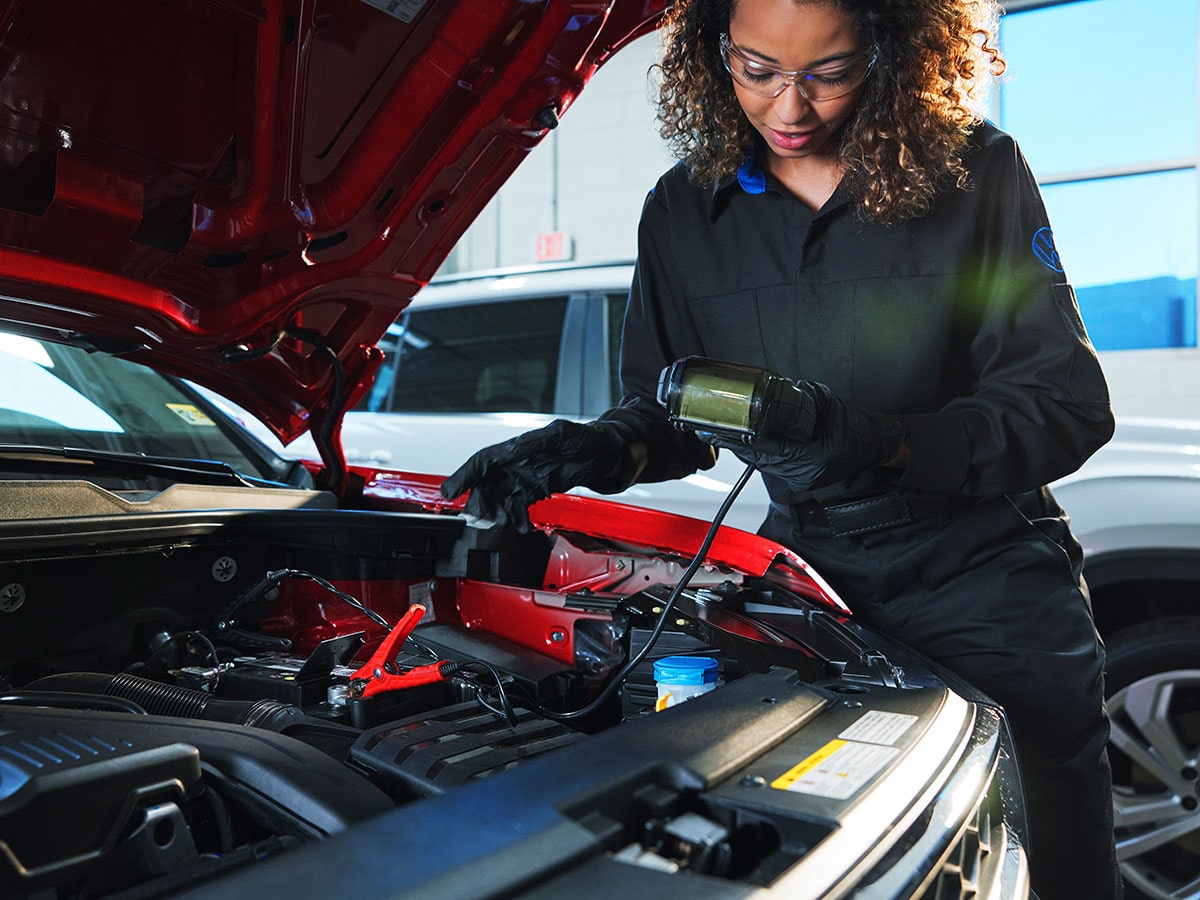 Have Your Car Battery Inspected at Winn Volkswagen of Newark
If you suspect your Volkswagen's battery is having trouble, schedule an appointment for battery services at Winn Volkswagen of Newark today. We run complete diagnostic checks to assess the viability of your car battery. We also check the terminals for corrosion and proper connection. If they have built up rust or debris, we can clean the terminals for you. Only by having your battery inspected can we determine whether the battery has drained and needs to be replaced or a minor problem that can be repaired.
The Importance of Getting Your Automotive Battery Replaced
If your car battery is indeed dead and needs to be replaced, we can do so for you quickly within our state-of-the-art facility. We use genuine OEM parts straight from the manufacturer, so you can have peace of mind knowing that your replacement battery is specifically intended for your vehicle. It will be compatible and will function as intended, or a manufacturer warranty backs it. Only by having your battery replaced can you supply the proper power to the electrical components within your vehicle.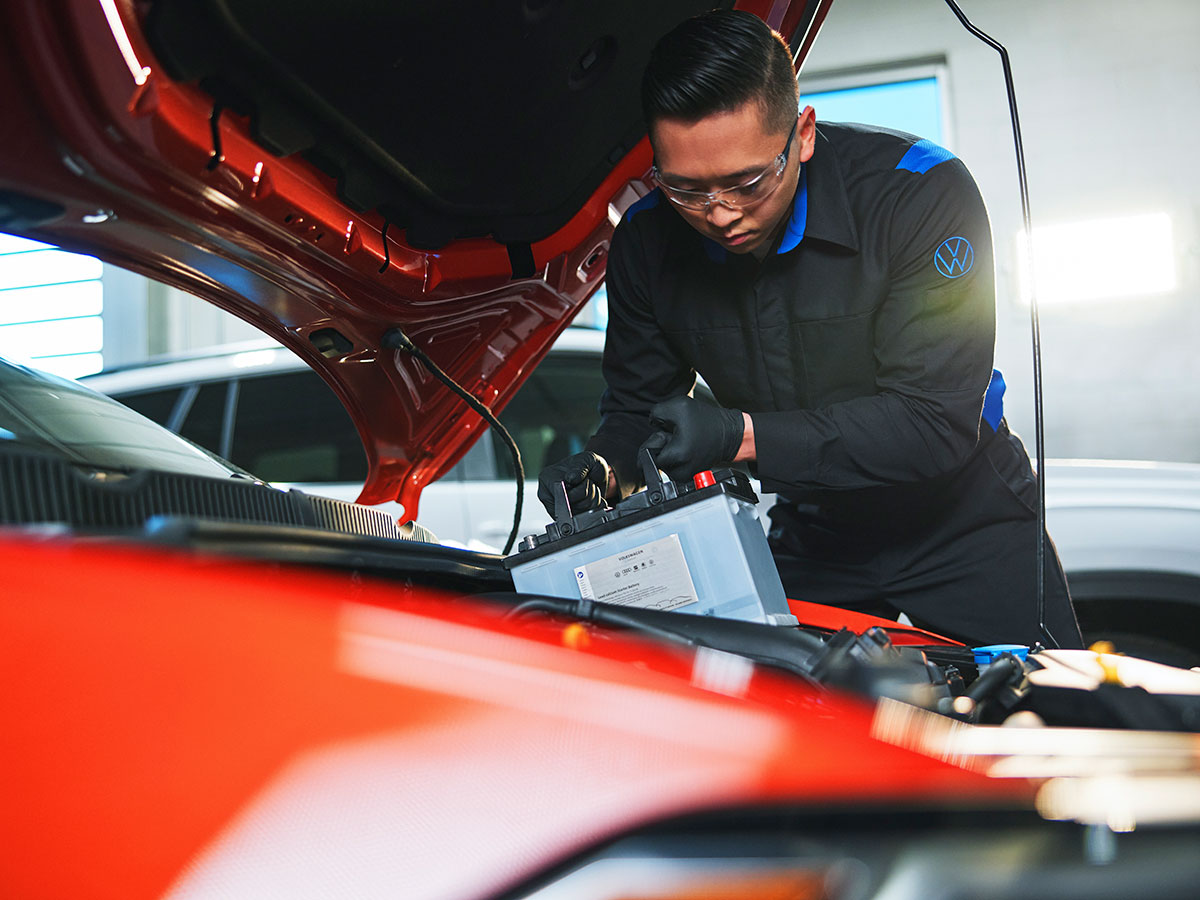 Schedule Your Car Battery Services at Winn Volkswagen of Newark, CA
If you live in Union City, Fremont, San Jose, or Newark, schedule your battery service appointment at Winn Volkswagen of Newark today. We offer the convenience of online service scheduling, as well as a live chat feature at the bottom of your screen. We are open and available on Saturdays, offer a complimentary multi-point vehicle inspection, and provide complimentary Uber/Lyft services upon request. With business workstations and free Wi-Fi, you are welcome to get a bit of work done while you relax in our comfortable waiting lounge. When it comes to customer service, labor, and parts, we check every box, making us the premier choice for Volkswagen automotive services in the Newark area.